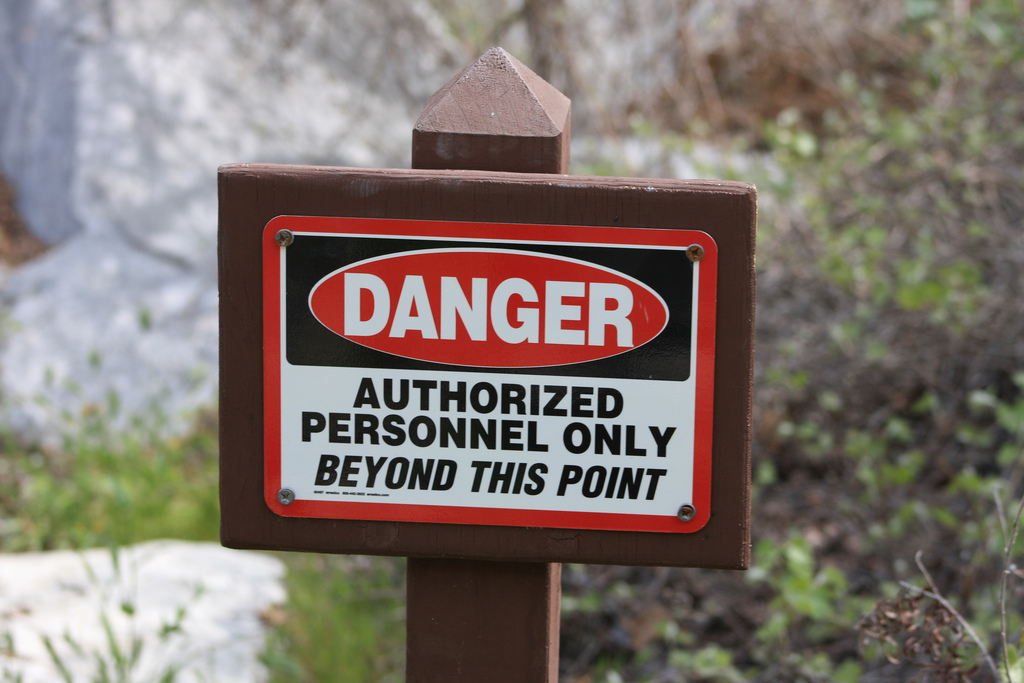 In the world of online business, search engine optimisation (SEO) is arguably the most powerful marketing tool in a company's arsenal. Over 80% of all web sessions now start with a search, and it is the methods and techniques of SEO that will help your website get on to that all-important first page of major search engines and across to a wider audience.
If you own a website then SEO is something that you need to practice; unfortunately, doing so is not an easy task. Not only is writing good quality SEO content too difficult and time consuming for many people, working within the ever-changing ethical guidelines of the industry requires both knowledge and expertise. As a result, many companies are choosing to outsource their SEO to the experts and doing this can have some long-lasting benefits to your business – if you find the right company that is!
You see, while there is certainly no shortage of SEO outsourcing companies out there, finding a good one is not straightforward. There is a lot of rogue outsourcing services in existence and hiring one can result in potential disaster for your business.
Here are five of the most popular SEO outsourcing disasters – you may want to avoid them!
6. Low Quality Link Building
A quick Google search for "cheap link building" or "outsource link building" will show you the countless websites offering thousands of links at a low quality price. Companies without much knowledge of how SEO works, at first glance, may think this is a great way to outsource one of the hardest parts of SEO. However, if you speak with any reputable SEO firm or consultant they will tell you this is a dangerous game to play. Google are becoming more adamant at preventing link spam and if they see that's what you are doing then you could end up wasting your money and damaging your websites SEO.
5. No brand knowledge
Good search engine optimisation relies a lot on the outsourcing company having knowledge and awareness of what your brand stands for and what your business offers to its customers. Unfortunately, too many outsourcers are only interested in getting your money and will write copy based purely on the keywords. The result of this will be sentences full of fluff and content that damages your search engine ranking.
4. Bad English
You search around the internet for cheap SEO outsourcing and you find a company based in Asia that can take care of your needs at an incredibly good price. There's no doubt about it, the Indian and Asian markets cannot be beat on price; however, your money only employs non-native English speaking writers. While this content may have SEO benefits initially, it may not convert and can be a frustrating read for those most important to you – the customers, who will happily take their business elsewhere.
3. Poor Quality Content
In 2011, Google introduced its major Panda update, the consequences of which transformed the SEO industry. Today, nothing less than that quality content will do and anything else will see your website punished by low rankings, or possibly banned altogether. Poor content generally says a lot without actually saying anything of merit, overlooking research, structure, and grammar in favour of purely keywords.
2. Plagiarism
If there one major no-no with SEO it is plagiarism – stealing someone else's content for your own gains. A lot of outsourcing services will plagiarise content to save on proper research and to get jobs completed quickly. Hiring a company that does this will not only see your website penalized and kill your SEO efforts; it can lead to legal action against your business – a double disaster.
1. Black Hat SEO
There are two types of SEO: white hat and black hat. For your business to benefit you need to outsource your SEO to a white hat service, hiring a black hat practitioner will spell instant disaster. Black hat SEO involve using methods and practices that trick the search engines into giving your website a high ranking. Techniques used include keyword stuffing, hidden text, link farming, and comment spamming, and while there can be instant benefits, the long lasting effects will be disastrous, resulting in a complete search engine ban on your website.
Outsourcing SEO can really benefit your business, but be sure to select your service provider wisely, or else you could end up the victim of disaster.
Credits
Danger Sign – David Lofink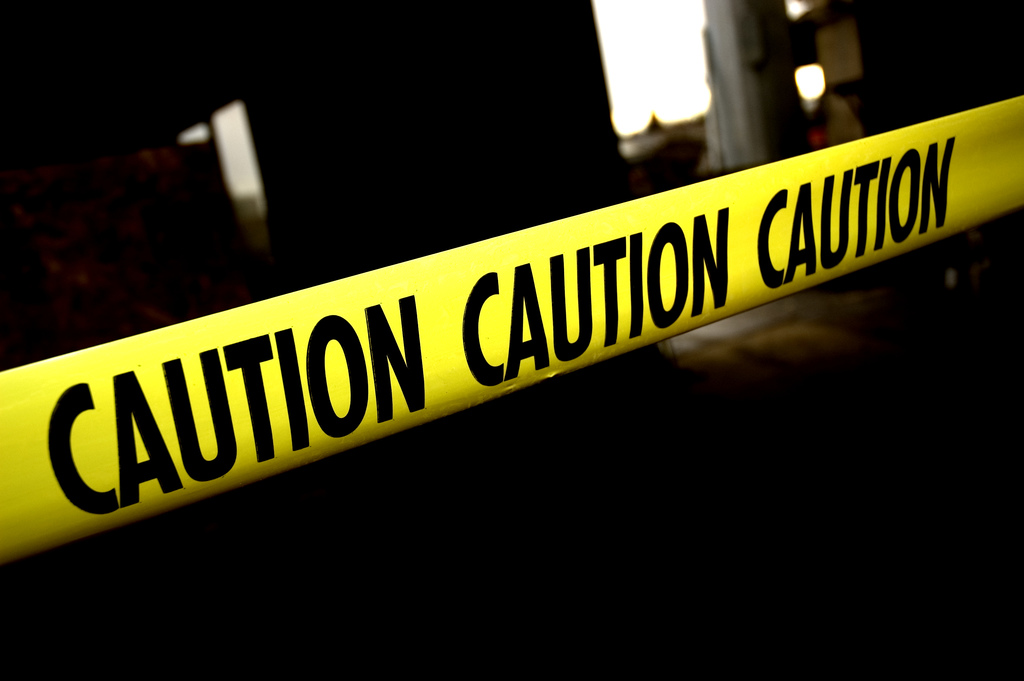 Outsourcing – the process of contracting a third party to carry out a particular service or function for your business – has become a very attractive industry in recent years. Outsourcing companies are able to take on the jobs that you cannot, or may not want to, in-house. In the world of online business, hiring another company for digital service is especially beneficial, allowing you to focus on the core issues of the business (i.e. the product and the customers) while a white label operative takes care of the social media, hosting, SEO, and web development aspects.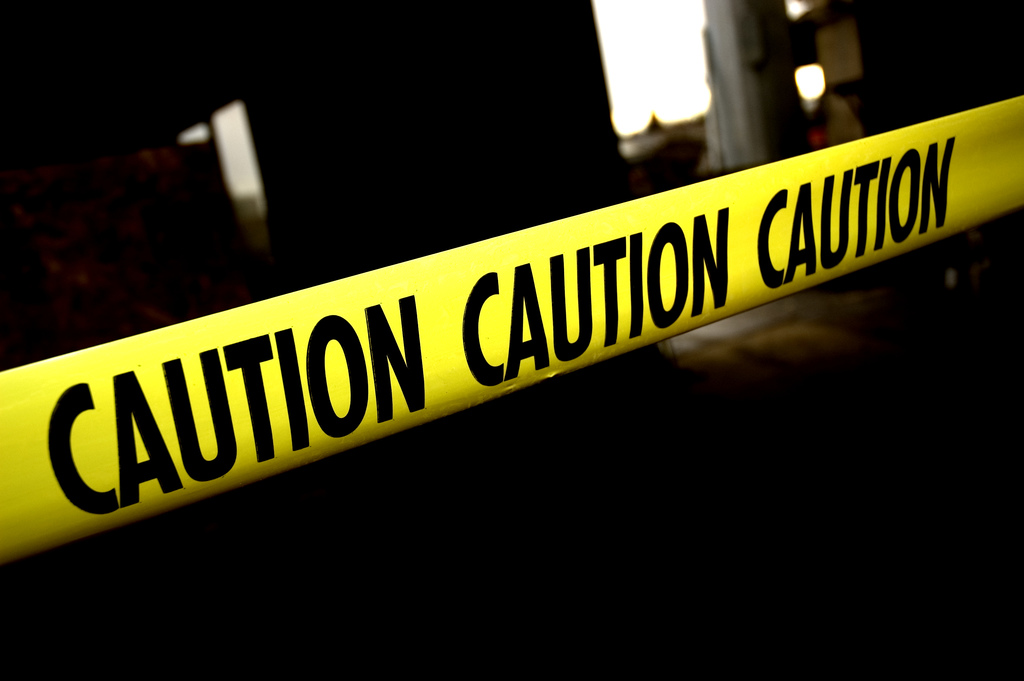 Web development, in particular, is a much-outsourced service. It is estimated that the industry is worth in excess of £13 billion, with businesses relying on the experience and expertise of the third party, reducing the burden of management and considerably reducing production costs in the process. However, as good as it can be, outsourcing is not without its risks or its disasters, some of which can have catastrophic consequences for your website, and ultimately your business.
Here are seven of the most common web development outsourcing disasters if you don't do it right:
7. I thought you were experts?
When you outsource web development, you do so on the basis that the company handling the back-end of your website are experts; after all, that's what it says they are on their website! But what if the company you hire don't know their CSS from their HTML? Your website could end up being one that actually loses you business as opposed to generating it. Make sure you know the credentials of the third party companies you are hiring!
6. Data security/protection
Outsourcing generally requires you to hand over sensitive data over to a third party – one that is often thousands of miles away. The contracted party will have access to critical files and there is no telling what they may do with the information, including using it to their own gains.
5. Where has the company gone?
Hiring a company is generally based on the credentials on their website and a phone call. There is often no way to tell if an outsourcing company are who they say they are, and this can lead to potential disaster. Some businesses have been known to hand over money to an outsourcing organisation only to find that the company has disappeared the next day. Don't get hustled; make sure you can trust the company you are using.
4. Hidden costs
Outsourcing is often done to save money. Services in Europe and India in particular seem much cheaper than hiring in-house office staff, but don't forget about the hidden costs. It is often a problem that services cost much more than you expected, sometimes to a point that outsourcing does not save any money at all. If the work isn't done properly and to a high quality standard you may end up spending more of your time and resources rectifying issues, thus creating additional hidden costs for your project.
3. Lost in translation
Although many countries speak English and are trained to deal with you in your language, there can still be misunderstandings in communication or your instructions being interpreted in a completely different way. The result can land you with a website that does nothing that you wanted it to. Sometimes it's nice to just have a company you can pick up the phone and speak to.
2. Trust
Trust is a major thing in business. With an in-house web development team, trust is something that is built instantly as you can watch over and manage operations. However, trusting a company who might be working remotely is rather more difficult, so meet up with the company you will be using, get introduced to the team, see their work and build up that trust.
1. Unethical practices
There is nothing like unethical web development to wipe your website off the face of Google and drive your customer base over to the competition in the process. Unfortunately, there are as many bad outsourcing companies out there as good ones, and those using methods and technologies that belong in the 1990s can result in disaster for your business. One classic case of unethical practice is an outsourcing company ripping off other websites by using templates and code for their own benefits.
Be sure to thoroughly research outsourcing services and always ask to see actual examples of work before hiring any third party. The risks of not doing so can be disastrous!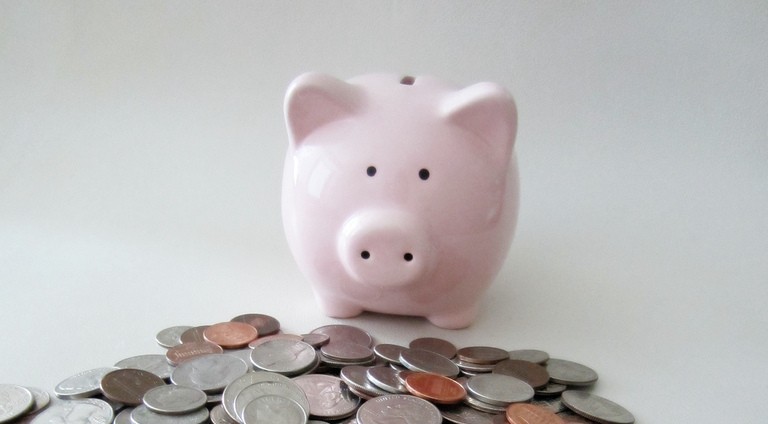 The last few years has seen the internet become the driving force behind most business. Online companies continue to thrive, while traditional brick and mortar businesses struggle under the weight of the recession. With more and more new and existing companies taking their ventures digital the outsourcing industry has seen a massive upturn, with services in web development, search engine optimisation, social media, and others all very much in demand.
Business owners have many reasons for outsourcing; however, when it comes to hiring a third party for a specific operation, one reason stands head and shoulders above the rest: saving money.
Saving money through outsourcing is a common assumption, but does it? Well, the simple answer is yes, but only when done correctly.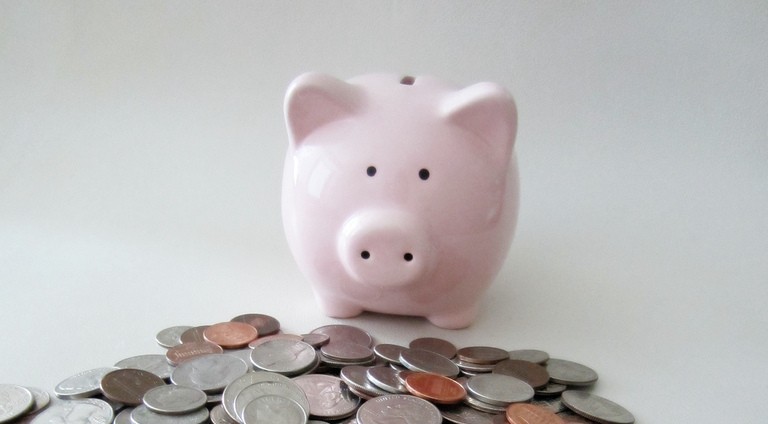 Finding the right service provider
For outsourcing to save you money, your operations need to be handled by the correct company. This is so important. There are hundreds, if not thousands, of white label service providers that can take care of every aspect of your web work; however, as you may well expect, not all of these companies are legitimate. Sometimes, finding a good outsourcing company to partner with amongst the bad ones can be like finding a needle in a haystack. If you happen to hire a third party that is less than satisfactory, outsourcing will not save you any money at all – in fact, it is more likely to cost you money putting right any mistakes made due to shoddy work.
Outsourcing disasters are all too common, so it is essential that you research any service providers you intend to hire so that you can be sure of their credentials.
Saving you money
With the risk of possibly losing money through choosing the wrong company noted, let's take a look at how finding the right service provider can save your business money and even make your business more money.
Low operation costs
There is no doubt about it – a good outsourcing service can lead to substantial savings. The biggest of these savings comes from low operation costs. As the need to recruit and train staff is negated, your company can focus on what it does best, leaving everything else to your specialist partners.
Increased focus
As your company grows, more things need to be done. By outsourcing, you can free up time and money that can be used to increase focus on more important aspects such as customers and marketing.
Skilled expertise
Outsourcing providers are experts in what they do. For you to achieve that same level of expertise in-house, you will be required to train staff and purchase the necessary equipment – both of which cost considerable money. The level of skill and experience already available from a third party can save you a lot of money.
The ever-increasing demand for outsourcing shows just how beneficial these third party companies can be to your business, and the fact that you can save money by hiring such a provider only adds to appeal of these white label services.
Making you money
By outsourcing, or partnering – as we like to call it, with a specialist company you can up-sell your clients extra services. For example, a lot of design agencies we work with create beautiful website designs for their clients but the client then goes to another company to get the design coded and developed as a website. If the design agency could partner with a good quality white-label specialist in web development they could do the design and development of their clients website – and as a result charge more in the process.
Once the website is done don't just leave it sitting there collecting dust. Partner with an online marketing company and show your client how you could get them more traffic and more new customers by being at the top of Google or tapping into the potential of social media.
Making your clients love you… even more
This is my favourite one. By being able to provide your clients with more services you can provide more value to your clients – and they will be happier, more grateful and use you more in the future. They won't need to look elsewhere for a company who can do the design, development, seo, social media etc. They can get it all done under one roof.
Hopefully you can see the advantages of outsourcing correctly and the ways in which you can not only save money but also make more money.
Credits
401(K) – Piggy Bank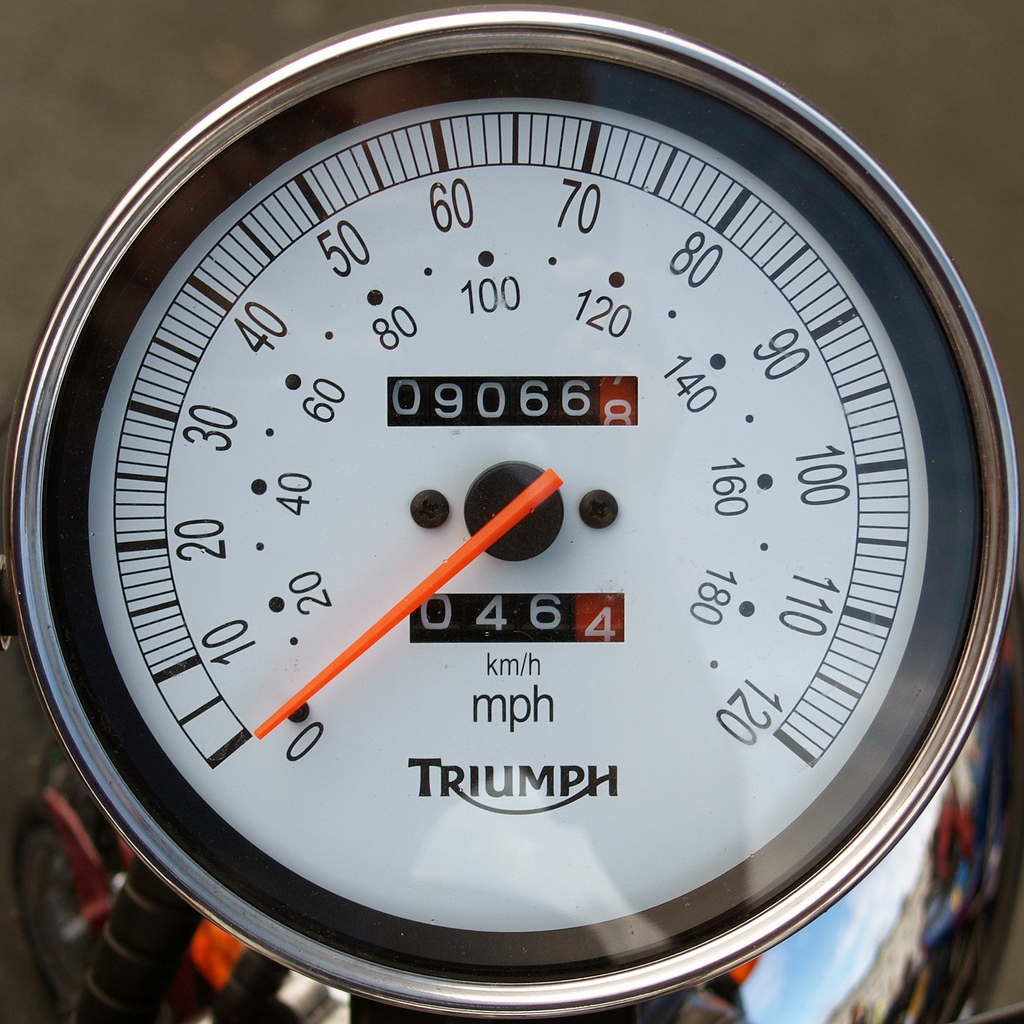 The world of online business is a highly competitive one, and while running a web-based venture can be extremely lucrative, it requires a lot of hard work and a helping hand.
When it comes to finding success online, the quality of your product or service can only take you so far; to really thrive you must get noticed and get respected. This involves having a slick and well-performing website, a prominent position on search engines, a strong social media presence, and a web-hosting provider that can help your business grow. Of course, if you have no IT experience, implementing each of these factors is going to prove almost impossible. This is where white label services come in.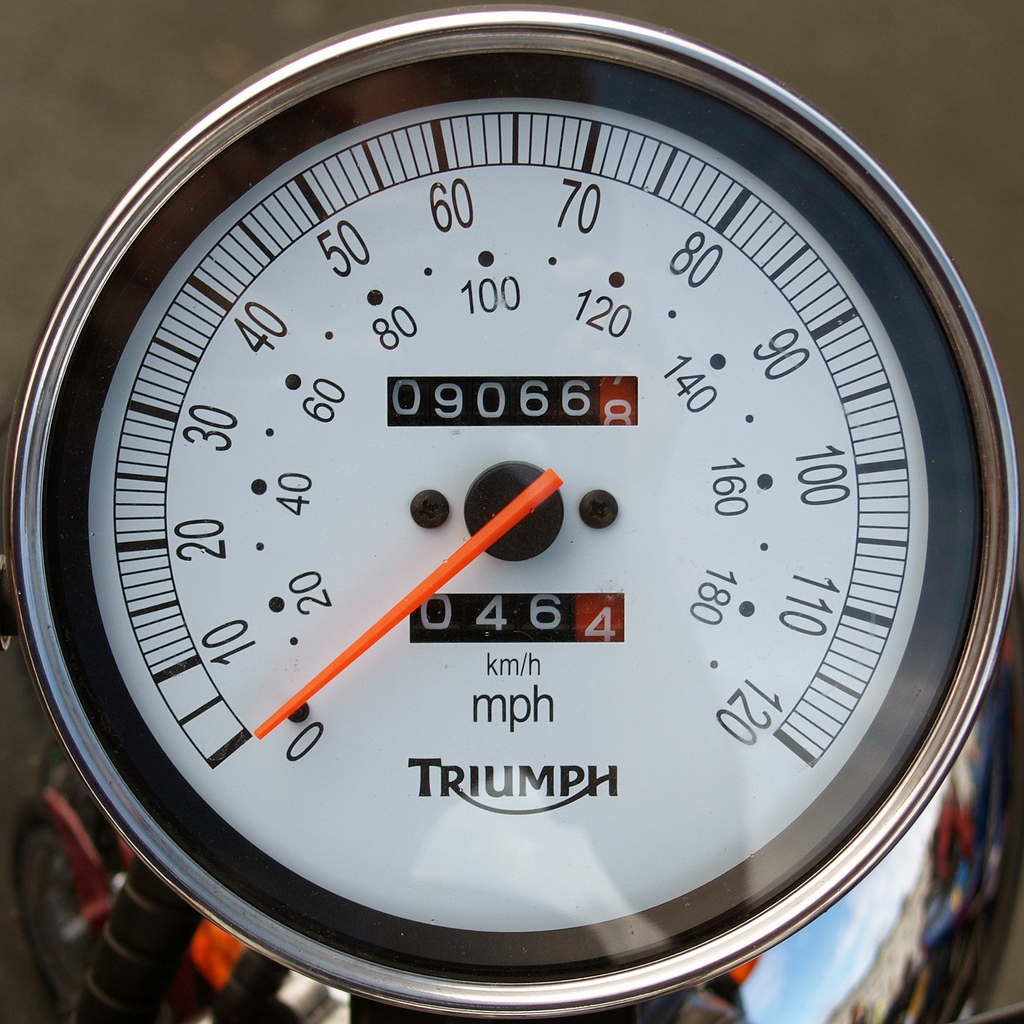 White label services are commonly associated with foodstuffs and consumer products, whereby one company produces something that the recipient company puts across as their own. With business now well and truly in the digital age, such services are now provided online with companies working in the background to provide essential services that can boost your business. White label services can be of tremendous benefit to your online business, and below are just five reasons why.
1. Employing skilled expertise
The first way in which white label services can boost your business is through the skilled expertise that they can provide. Getting your business noticed and turning a profit online requires a particular set of skills – skills that only the experts can provide. Whether it's search engine optimisation, web hosting, or web development, white label services know how to get results, the effects of which will be long lasting.
2. Efficient web hosting
Running a website requires hosting. To do this yourself will require the installation of some high-end hardware for your web server, a high-speed internet connection running 24 hours a day, some top antivirus software, and knowledge of how web hosting works. Self-hosting, as it is known, is time consuming and pretty costly; using a web-hosting provider, on the other hand, is anything but. White label hosting providers offer all of the hardware and software you need, speedy internet connections, server backups, real-time virus protection and 24-hour support – all for just a few pounds a month. What's more, as your company grows, your hosting will grow with you.
3. Social media presence
Social media has become arguably the most important marketing tool of all, allowing your business to promote your business and interact with customers. To really benefit from the increased exposure and enhanced authority that social media can give, it is important that campaigns are operated across all major social networks. White label services can effectively create and manage social media campaigns to boost your online presence and drive traffic to your website.
4. A well performing website
Today's internet users take no more than a few seconds to make their minds up about a website. If your site does not immediately grab their attention, they will simply click the back button and move on. It is therefore essential that you have a website that performs as well as it looks. To do this you will need to hire a web design and development specialist that can work with you to produce a website that your brand deserves.
5. Improved SEO
Search engine optimisation (SEO) is process of using specific methods and techniques to increase the ranking of your website within the major search engines. Featuring on the first page of Google is essential if you want your business to be successful. White label SEO services have the skills and the expertise to make this happen; using content, keywords, backlinking, and numerous other methods that most of us do not understand, to give your site maximum exposure and put your business ahead of the competition.
To the outside world, the work of white label services is not seen or heard, all the credit is awarded to you and your agency; but don't worry that's just the way they like it!
At StudioA2 we specialise in white-label WordPress web development, SEO and Social Media solutions that other creative, design and digital agencies can sell to their existing clients.
Credits
Speedometer – chrisinplymouth