There's barely a TV programme today that doesn't have its own Twitter hashtag feed streamed onto its website; and business, sporting and political events effectively use social media to broadcast well beyond their viewing or attending audiences. This is exciting, dynamic modern-day journalism, and the beauty of it is that it's accessible to everyone.
We recently did a live social media coverage for the film premier of One Chance (a film about the life of singer Paul Pott) on behalf of a client.
The guests are arriving… #OneChance #OneChanceUKPremiere pic.twitter.com/pK7ZbOh6es

— Nibbs Events (@NibbsEvents) October 17, 2013
Here's what we did:
– We "actively listened" for keywords on Twitter related to One Chance, Paul Potts, James Cordon and specific celebrities who were attending the event. We then connected and interacted with the tweeters by either responding to their tweets, following the tweeters or favouriting their tweets (signalling to them our client's coverage of the event. This also paves the way for a conversation).
– We took attractive pictures during the event and uploaded them onto Twitter with hashtags
– We created and joined in with existing hashtags related to the film.
And here are the results we gained for our client:
– increased trust and enhanced brand image (live coverage allows people to see examples of a company in action)
– increased ability to connect with their audience on a more personal level
– growth of their  online audience
– increased brand awareness online
Many of our Tweets were "Favoured" and "Re-Tweeted" by various people increasing the social media reach your brand has online as seen below.
Gary Barlow is up next #OneChanceUKPremiere pic.twitter.com/rXAJankQoK

— Nibbs Events (@NibbsEvents) October 17, 2013
Social media has made it easier than ever before to plan, promote and carry out events ranging from industry conferences to large social gatherings. Whether you want to generate a bit of a buzz about an event or boost ticket sales for an event, live coverage with social media can help you leverage invaluable digital word-of-mouth. Your event doesn't need to end the day it's over, either. Blog about the key highlights – add links to presentations, key learnings and other downloadable documents. And continue tweeting about the event, even after it's over! Do what you can to keep the conversation alive.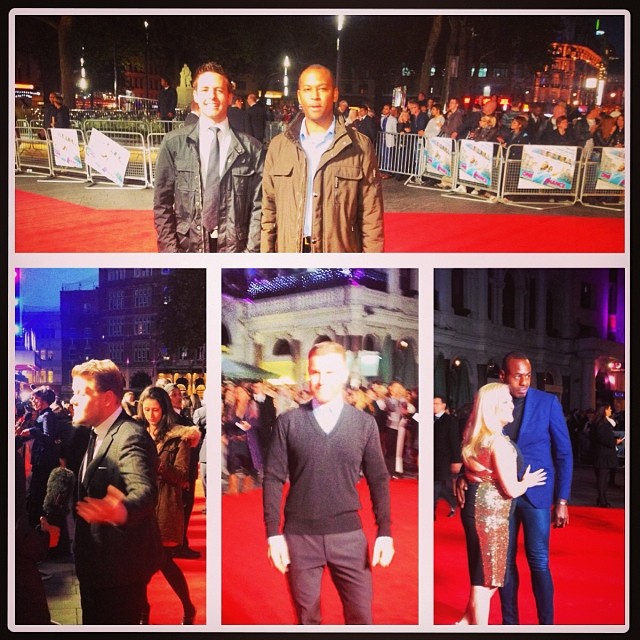 If your agency or one of your clients are planning an event in the near future we'd be happy to cover it for you. We can do this by attending the event (our preferred method) or from our office simply by monitoring tweets, listening and engaging on behalf of your brand. Call 0207 112 8930 or e-mail [email protected] for more information about live social media coverage for your agency or your agencies clients.